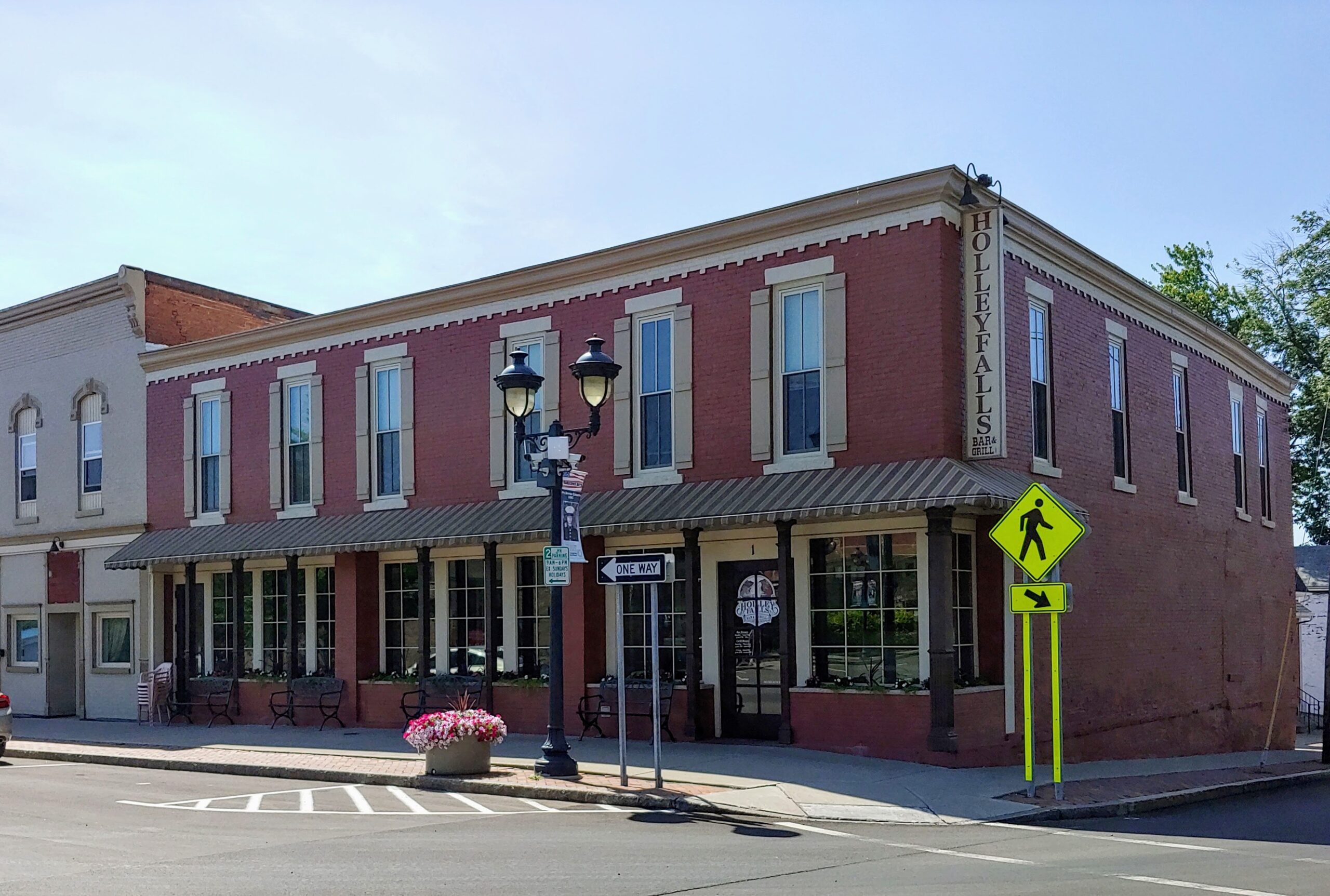 Mixed Use
Holley, New York
This urban renewal project by a private developer in Holley, NY consisted of both complete interior and exterior renovations to a historic commercial building and a new commercial/ residential addition. Placed on a tight site with high visibility, it provides a great visual presentation on the corner of the street.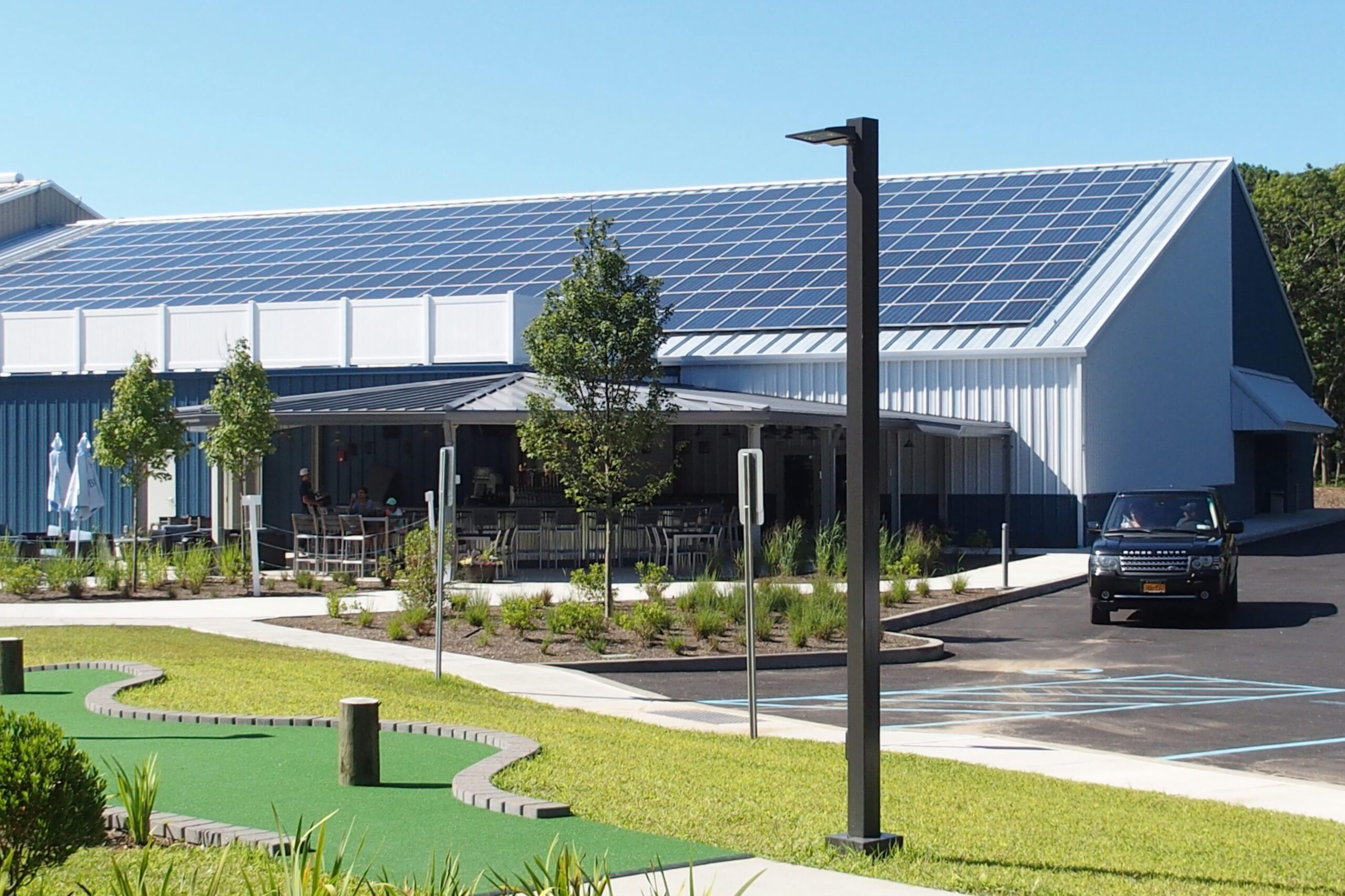 East Hampton Bowling and Entertainment Center
East Hampton, New York
New addition to existing in-door tennis building.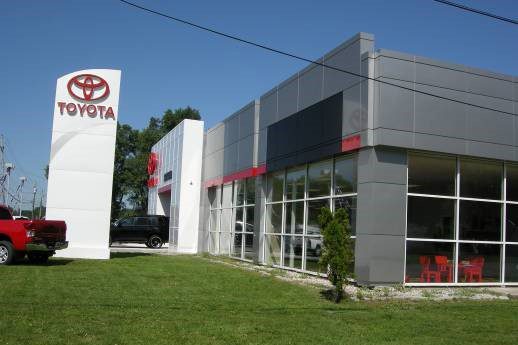 Toyota Batavia
Batavia, New York
This new 8,000 s.f. addition, exterior façade, and  complete interior remodeling  to an existing Car dealership showroom for Toyota Batavia, NY emphasizes the new corporate image and customer services where orientation for planning around a completely remodeled space for a new plan centers around the concise requirements of Toyota Corporation.  High Tech coordinated finishes, and designer materials, lighting and furnishings compliment a dynamic environment.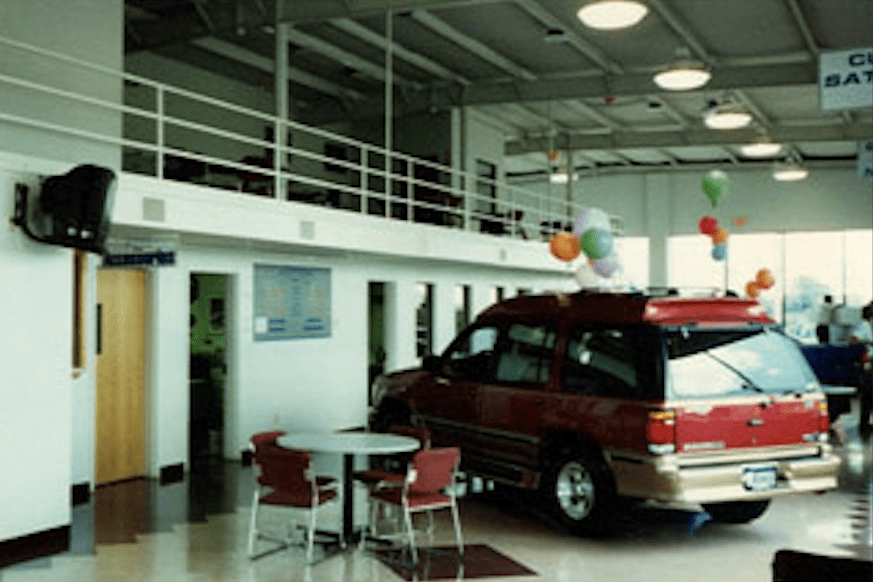 Gabrielle Ford
Churchville, New York
The new major addition and renovation to Gabrielle Ford was designed with a strict budget in mind.  This facility provided a generous showroom, sales office mezzanine, new reception area and tool room to give a new look the Owners required.  
Historic Powers Building
Downtown Rochester, New York
Renovations to the Historic Powers Building in downtown Rochester, NY involved five full floors plus renovations to the first floor totaling over 100,000 s.f. of office space to be renovated, reconstructed or completely rebuilt in its historic context. Personal design services were offered to all existing and prospective tenants. The construction was completed in one year.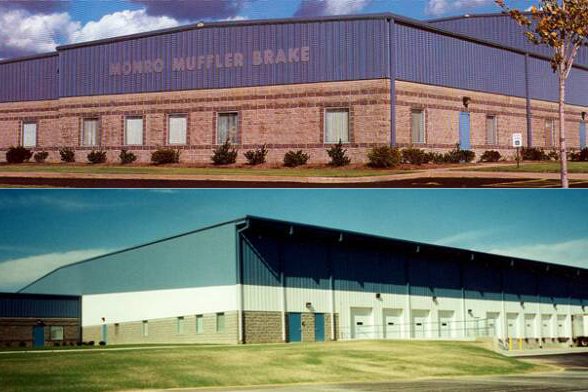 Monro Muffler Brake
National Headquarters and Warehouse
This 100,000 s.f. corporate headquarters and warehouse facility is value engineered for maximum performance results.  An efficient floor plan and high technology planned warehouse space combine to make a cost effective, economical office and distribution center.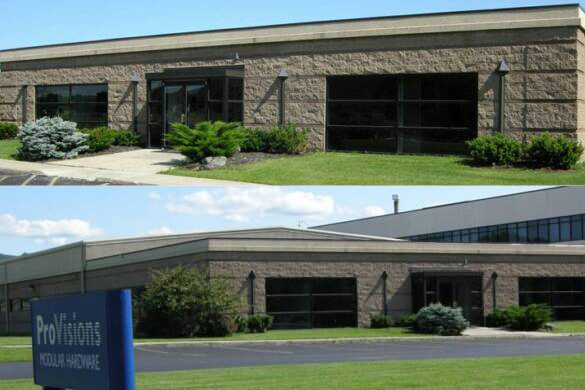 ProVisions Modular Hardware
Greater Elmira/Corning Area, New York
This new 15,000 s.f. high tech electronics manufacturing and distribution facility exceeded the expectations of the Owner's needs. The design provided efficient office and multi-use flexible manufacturing space.  Financed through the Chemung County IDA, this facility became a model of successful community investment in the Greater Elmira Corning NY area.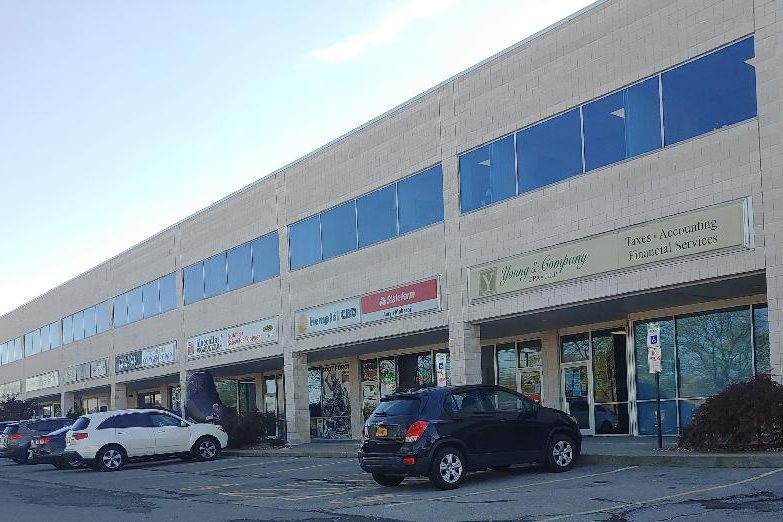 Saginaw Plaza
Henrietta, New York
This multi-use commercial plaza planned along a busy road reflects the need for both retail space as well as office development combined into one building type.  The long trapezoidal plan split at the midpoint with a two story atrium that unifies office and commercial spaces.  A convenient walk-through arrangement simplifies the floorplan.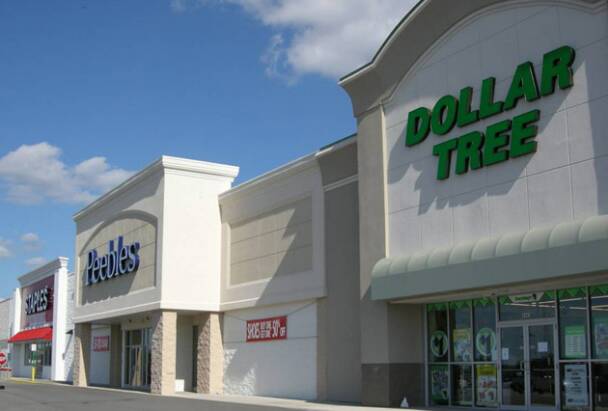 Genesee Valley Shopping Center
Geneseo, New York
The renovation of this former 200,000 s.f. Wal-Mart building into a strip shopping center exemplifies our firms creativity in developing and recycling a building into productive use.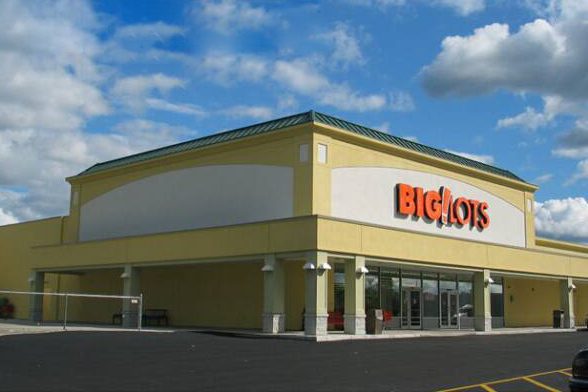 Pyramid Mall Renovations
Geneva, New York
This renovation to the former Pyramid Mall in Geneva, NY transforms the property into a new power strip shopping center. This design approach proved to be a major turnaround success for National Shopping Center Developer, New Plan Excel Realty Trust Co. Peter L. Morse & Associates creates dynamic projects that provide dramatic results with impact.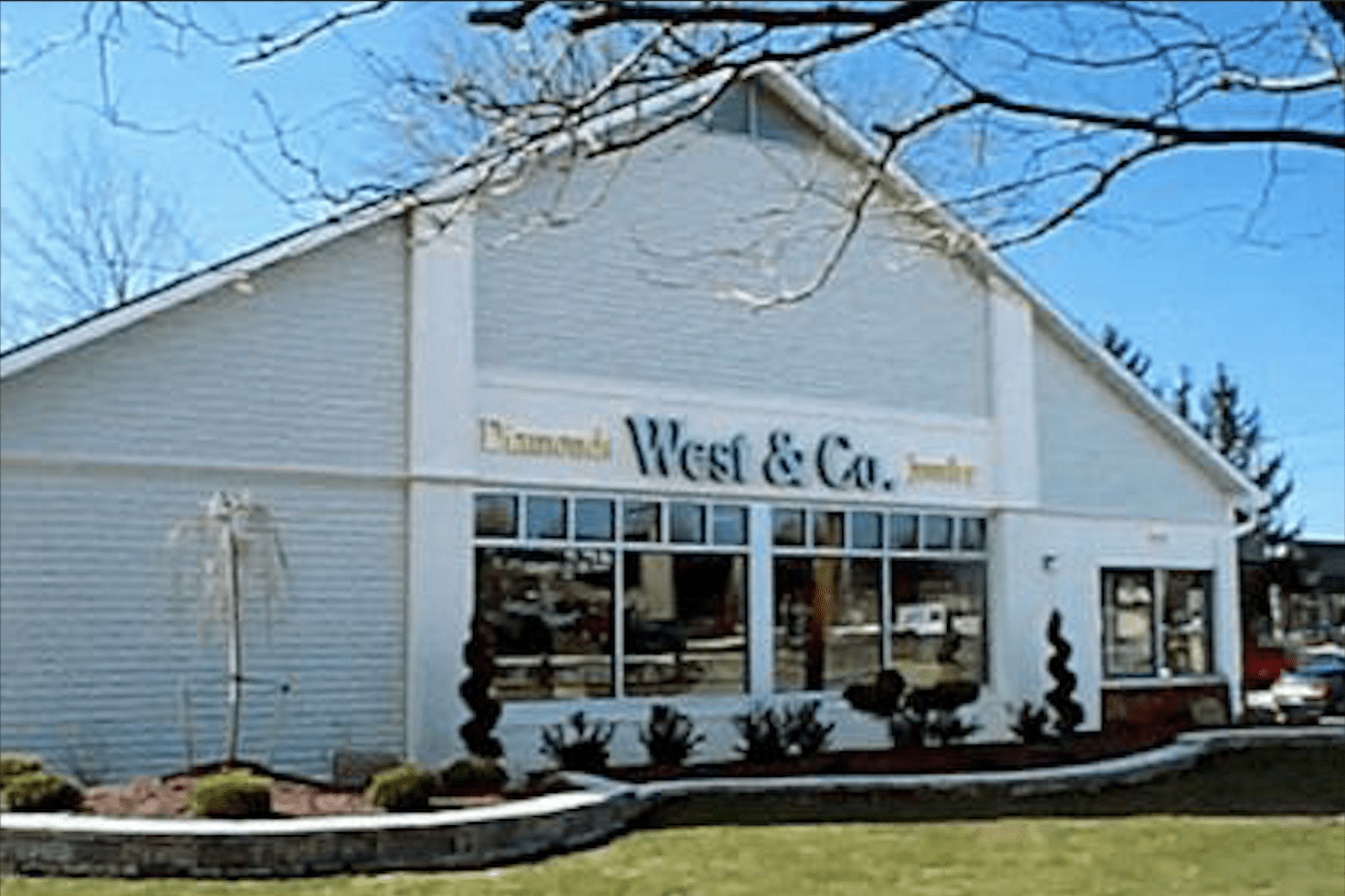 West & Co. Diamonds
Penfield, New York
This 3,500 s.f. addition and renovation to a 1950's ranch house in a commercial district in Penfield, New York exemplifies a creative reuse of a property into a workable project with dramatic results.  Peter L. Morse & Associates explores all possibilities for the best uses of property for our clients through our careful design process.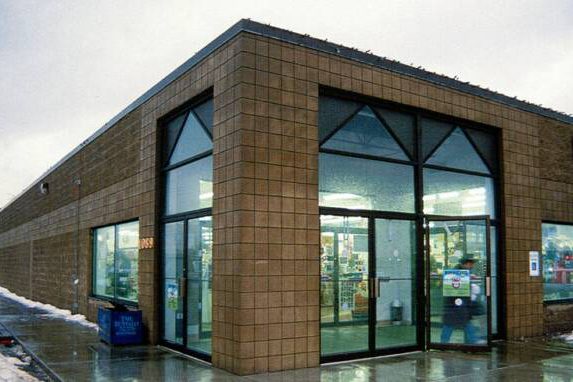 Village Green Bookstore
Amherst, New York
This creatively planned bookstore demonstrates the total design and interior planning services that we offer to commercial clients.n Bothe architecture and store planning services were required, demonstrating an understanding of interior design capabilities as well as store planning.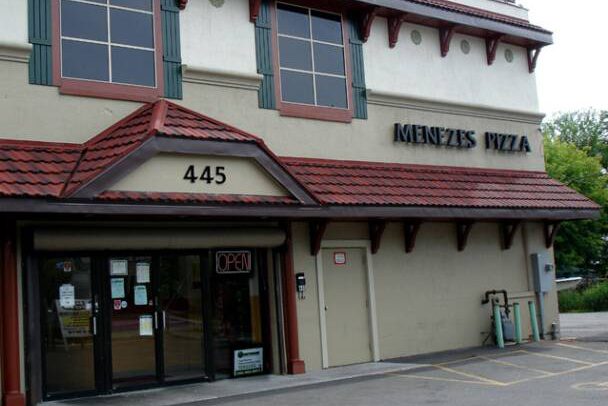 Menezes Pizza
Rochester

, New York
City of Rochester's Targeted Commercial Exterior Improvement Program
When the Owner's of this Pizza Shop Located in the City of Rochester's Westside wanted to upgrade their business image with a strict budget in mind, they hired Peter L. Morse & Associates to develop a new façade that spoke a language of tradition, and gave a new and meaningful presence to the street.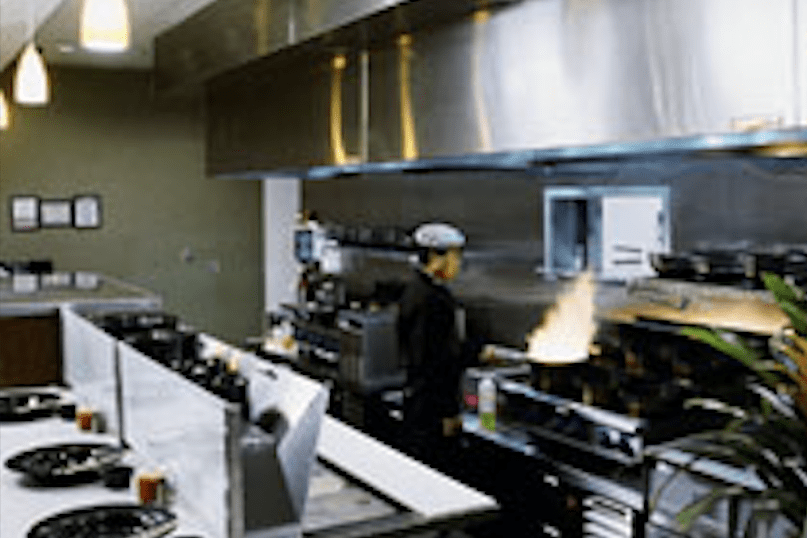 Wild Noodles
Rochester, New York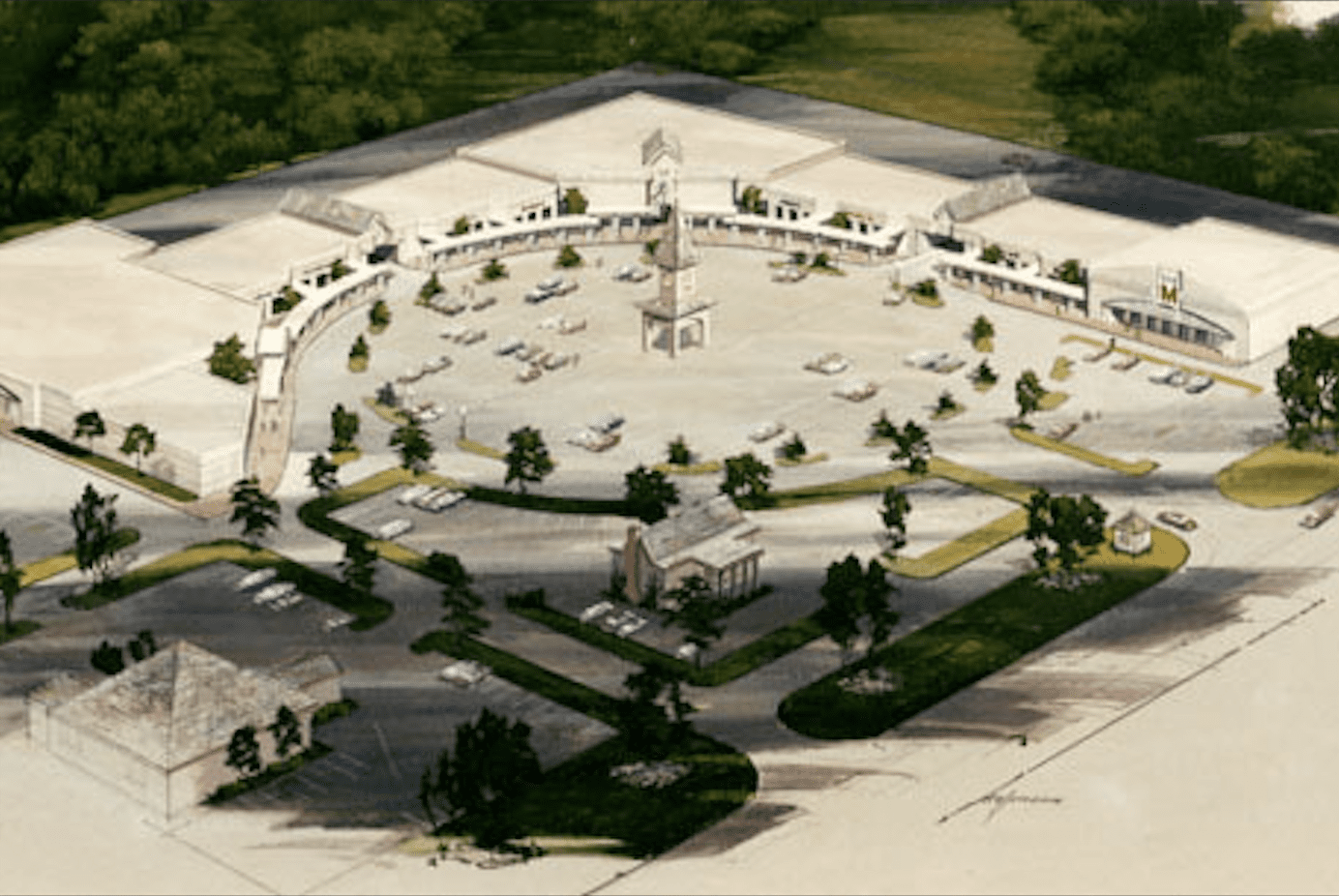 Our initial design concept for this large scale development began with a comprehensive master plan that considered a strategic land planning model.  The result helped our clients visualize how the development was phased, land was considered, and alternate design solutions developed that best reflect costs, management, and development infrastructure.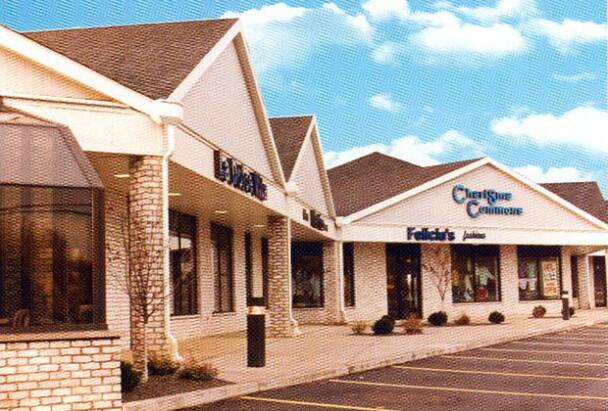 This artfully planned suburban shopping plaza accommodates its tenants in a sophisticated package.  It's delightful gables, street presentation, and site planning make it a successful, active shopping plaza.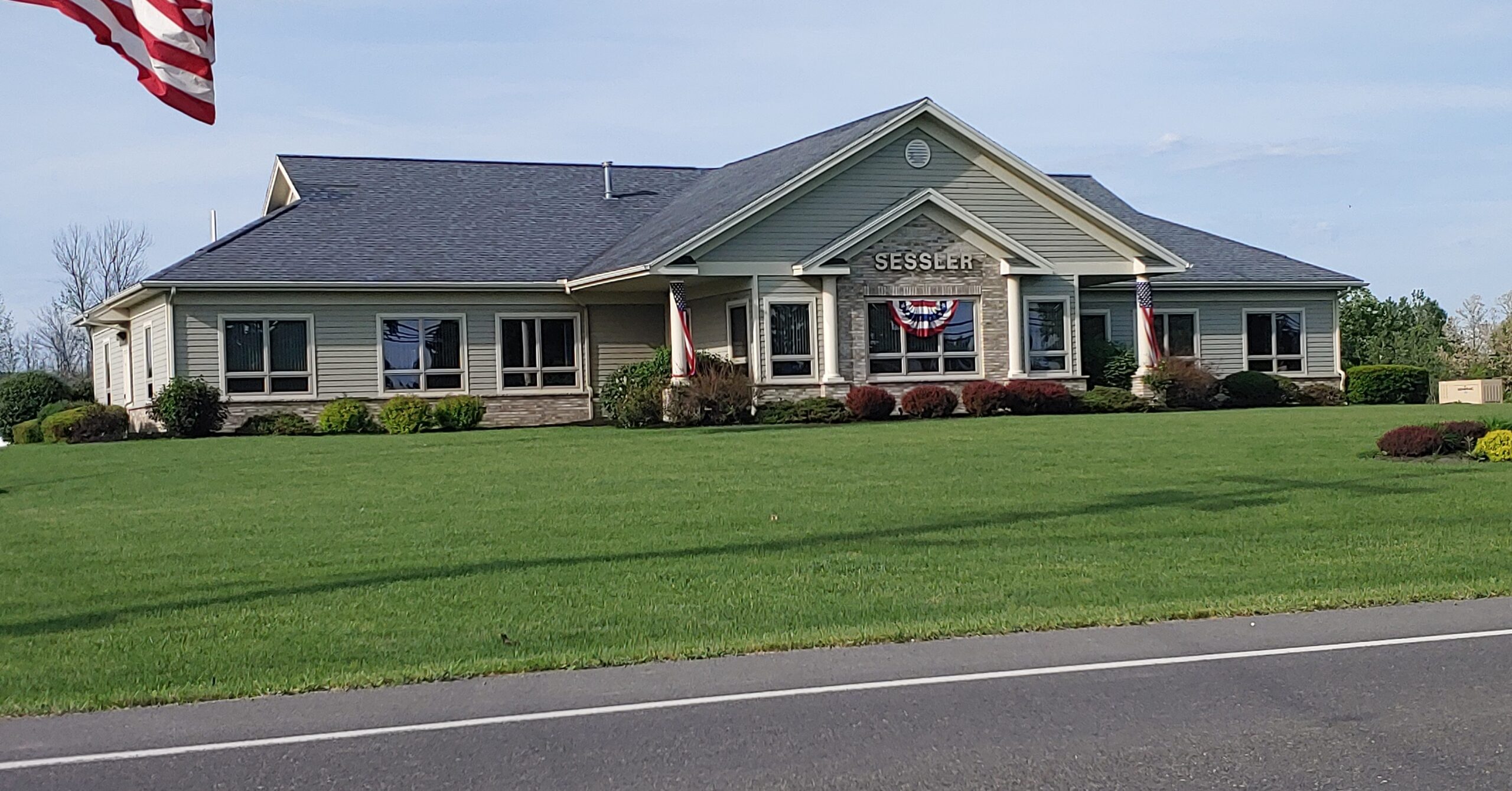 LM Sessler Wrecking Company Offices
Waterloo, New York
This unique project was for a family-owned business for their corporate offices, conference rooms and featured a basement for drive-thru truck storage.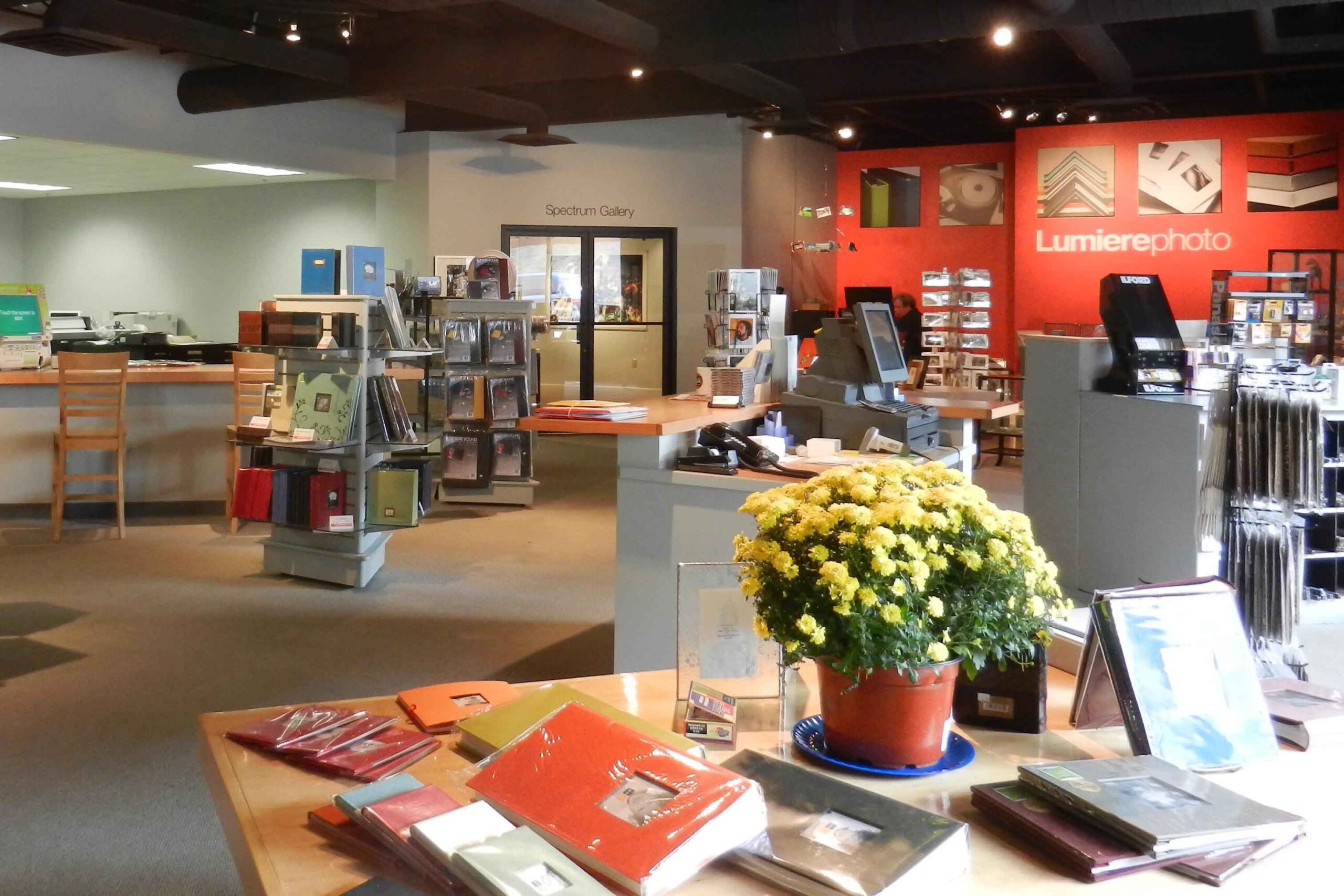 Lumiere
College Ave, Rochester, New York
This nationally recognized print, publish, presentation and photo shop was designed as a "hands on" retail, work shop and art gallery in the heart of the Art District in Rochester, NY.  Constructed in a former industrial building, the design program called for an open plan with a high tech look.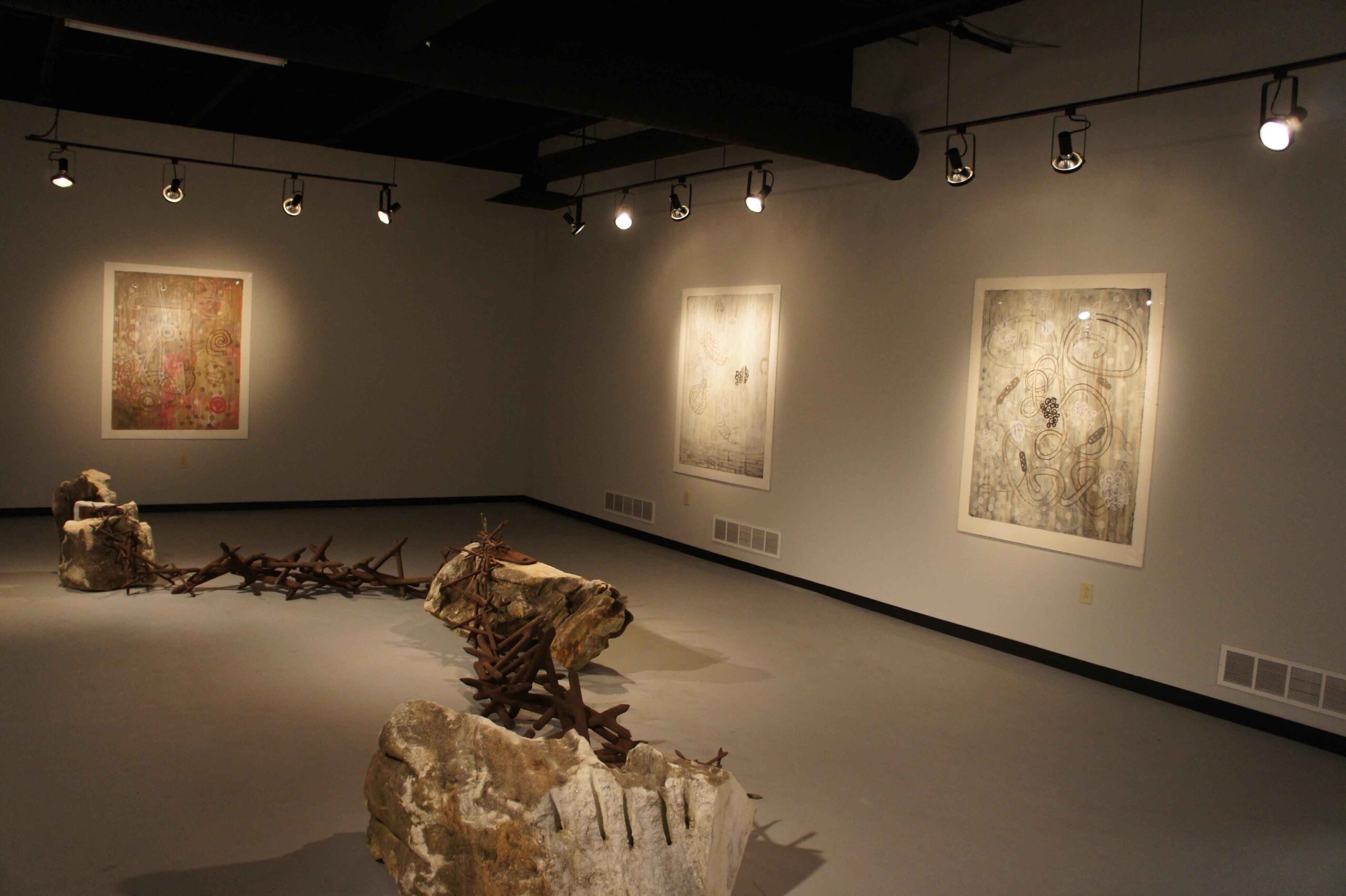 Rochester Institute of Technology Student Art Gallery 
College Ave, Rochester, New York
This newly constructed art gallery in the heart of the Art District in Rochester, NY is an interior remodeling project of an industrial building creating a high tech look gallery providing an elegant setting for displaying R.I.T. for student art.  The program called for two gallery spaces, and work room.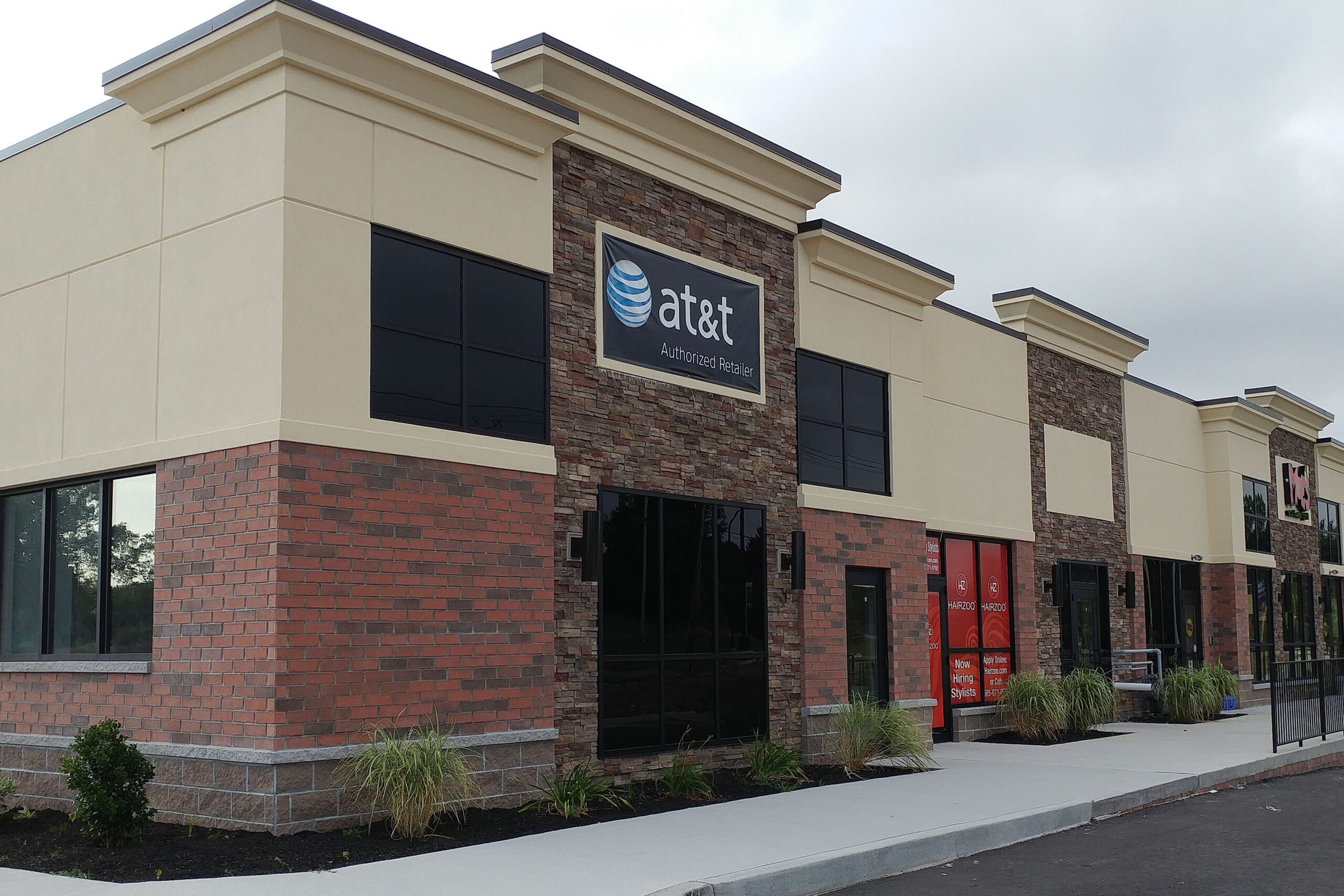 Penfield Landing
Rochester, New York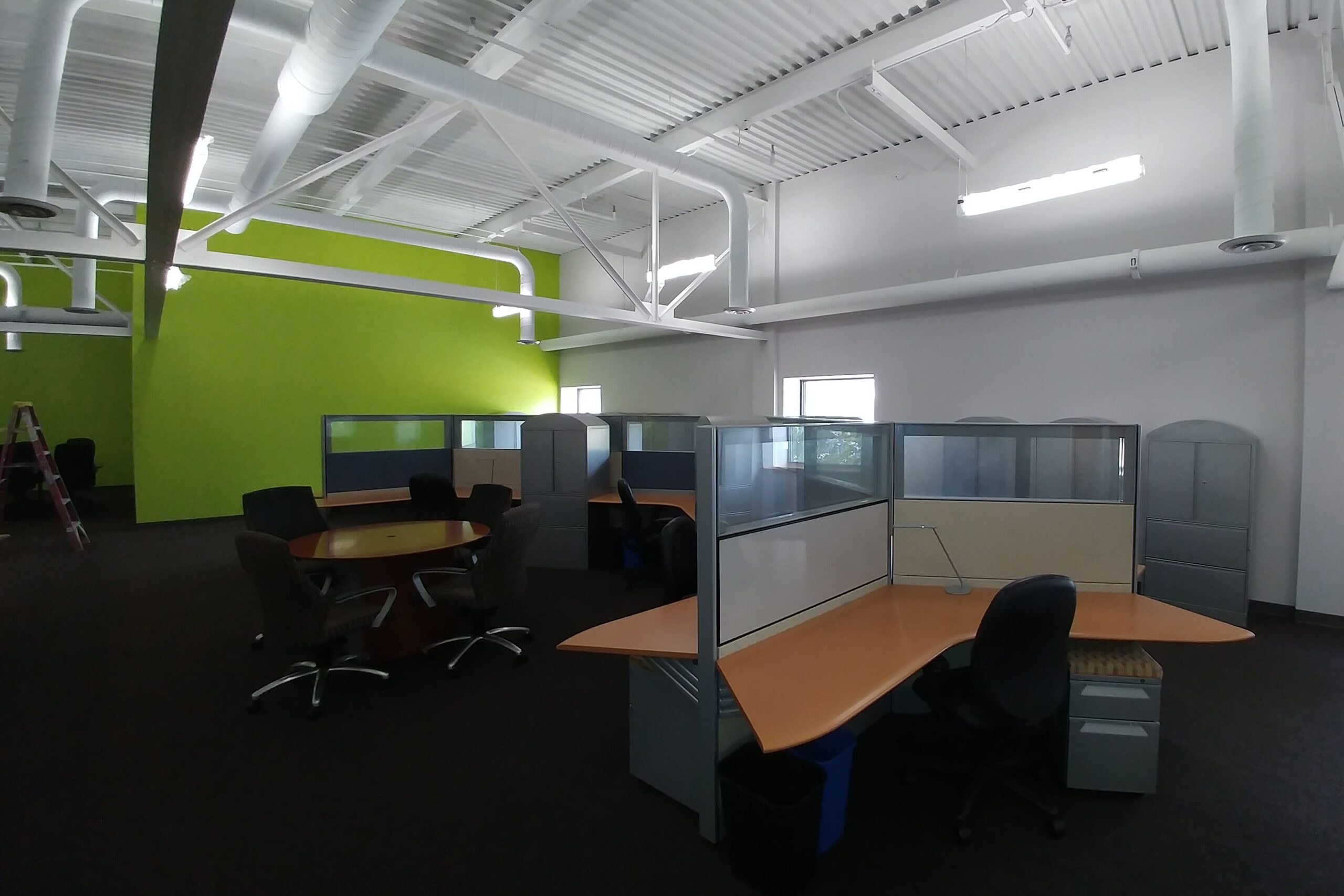 Empire Precision Plastics
Lee Road, Rochester, New York
New office expansion for engineering and technology department.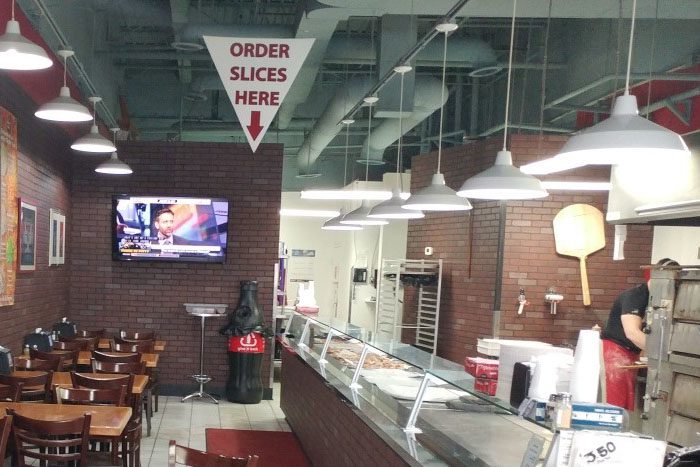 Joe's Brooklyn Pizza
Multiple Locations
With three locations, the Joe's Brooklyn Pizza organization has come to rely on our firm's ability to design restaurant space with efficient and cost effective planning. Our firm's ability to provide workable schemes with visual impact help with the success of this organization.