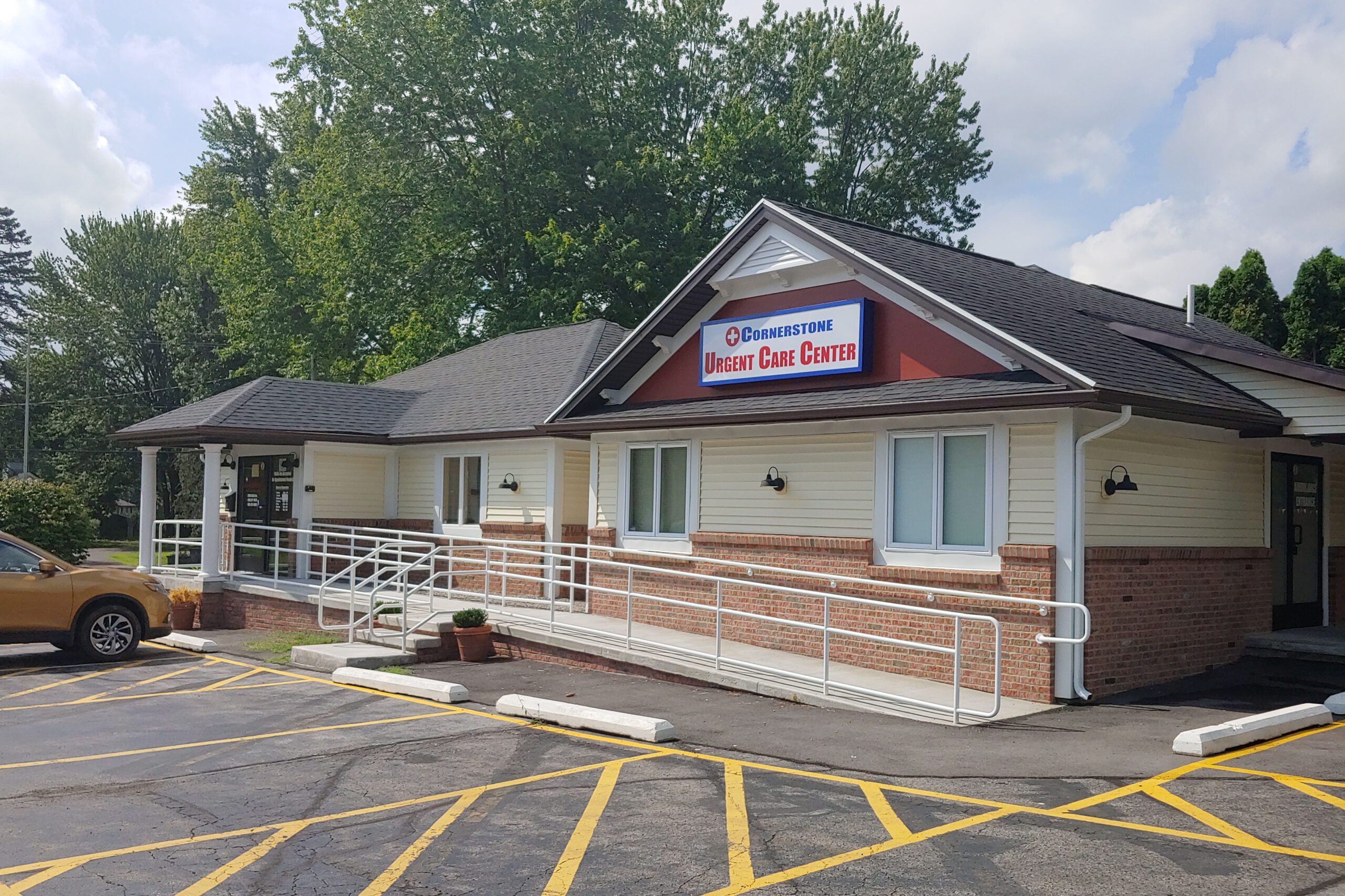 Cornerstone Urgent Care
Chili Center, New York
The renovation of this former commercial building into a NYS Health Department approved Article 28 Urgent Care facility was successfully adapted into an active and widely used emergency facility for the Chili New York neighborhood.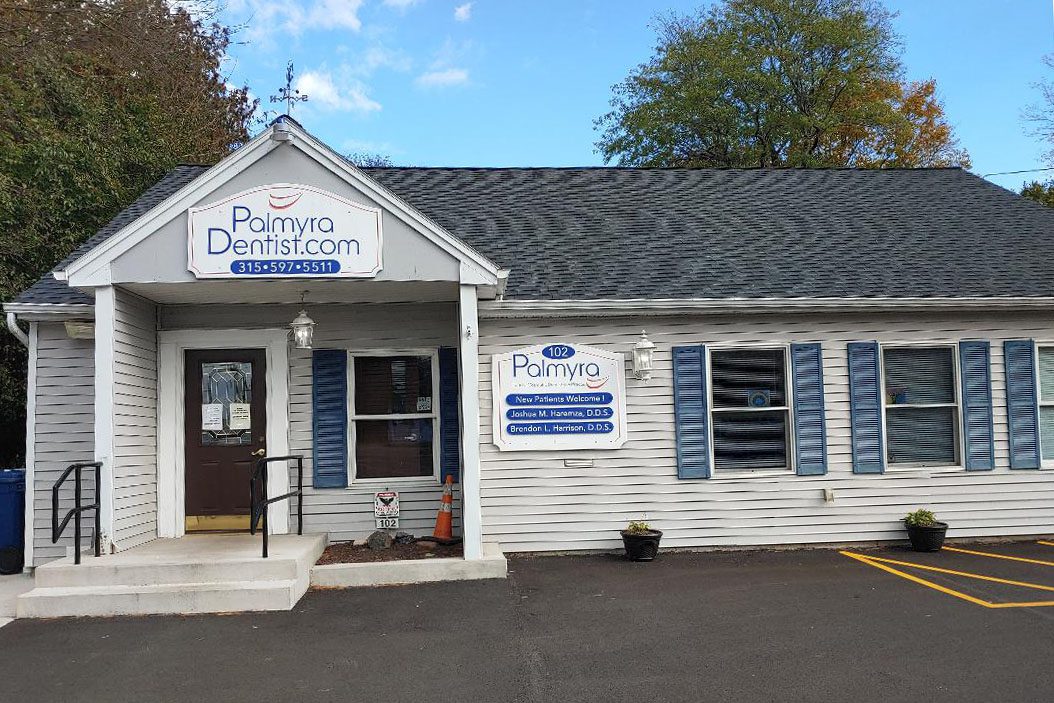 Palmyra Family Dentistry
Walworth, New York
This project required a modern master planning layout and construction phasing of an existing dental practice with total upgrades in remodeling of the entire facility. Planning requirements were for new patient spaces including Patient Consult, Braces, Patient Exam Rooms, Medical Supply Room and Reception/ Waiting Room. Along with new custom designed dental furnishings, mechanical distribution, plumbing and mechanical issues were part of the total renovations.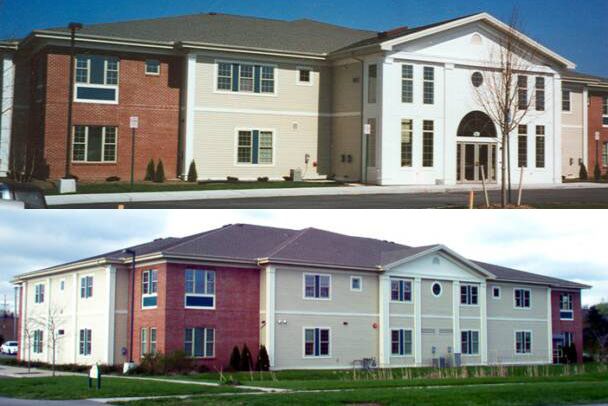 Long Pond Medical Building
Greece, New York
This 25,000 s.f. Professional Office Building was designed specifically to fit into a residential setting and have an architectural style that gives residential features to the façade, yet have an open plan for flexibility in planning. This facility amply accommodates Lifetime Health Medical Offices with a spacious lobby and waiting room, exam rooms, Radiology, and a Pharmacy in a well planned, convenient setting.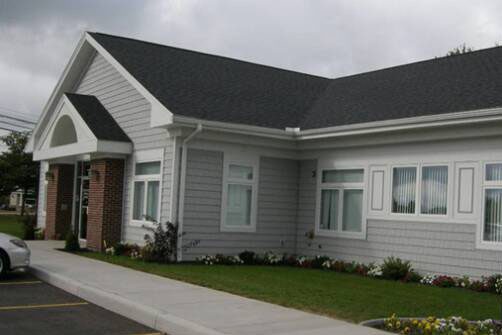 East Pointe Office Park
Churchville, New York
This New England styled office building for a new Physical Therapy Group developed into a dynamic "hands on" user friendly professional office, where a flexible floor plan was planned around a central business office developing the concise requirements of a State of the Art Physical Therapy facility.  Color coordinated finishes, and designer lighting compliment a comfortable and relaxing environment.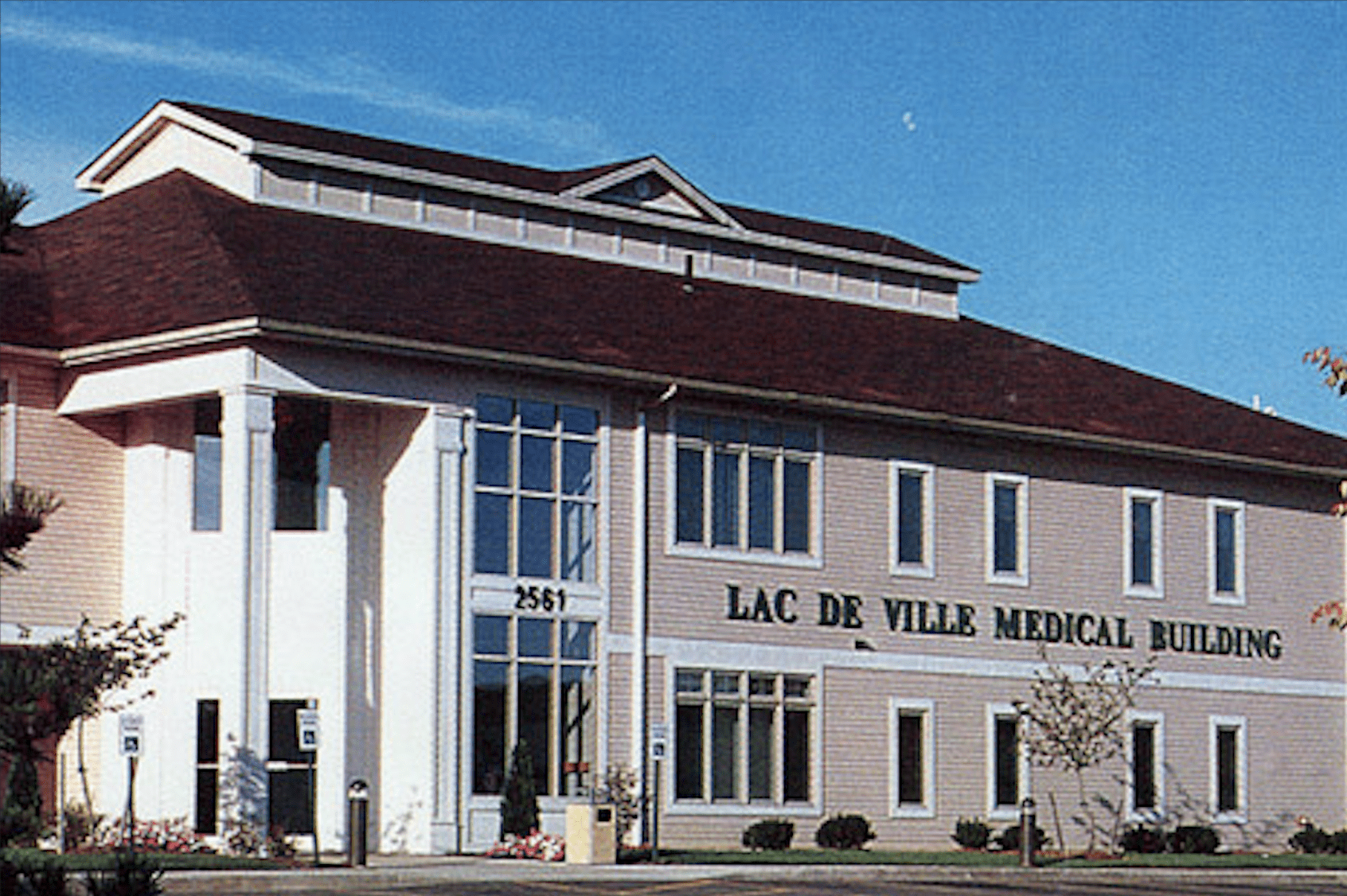 Lac De Ville Medical Building
Brighton, New York
This 20,000 s.f. Professional Office Building's success was the variety of medical office suites that work together servicing women and families.  Each suite was custom designed for individual medical practices.  A generous atrium greets patients, and provides easy orientation to each office.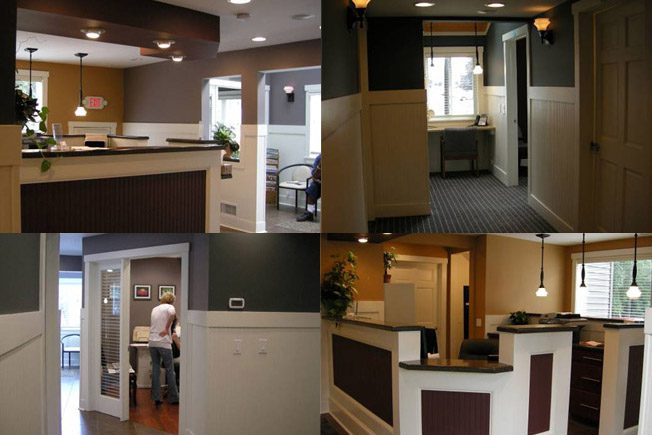 Irondequoit Chiropractic Center
Irondequoit, New York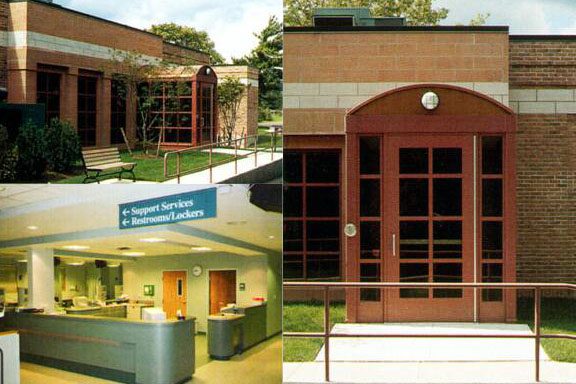 Comprehensive Dialysis Center
Williamsville, New York
Our extensive retrofit of this existing office building is now one of the most dynamic, free-standing dialysis centers in the Northeast.  The building's interconnected floor plan allows for planning interface between patient and staff spaces and two different dialysis programs.  Complete interior design and equipment specification were part of our overall services.  Winner; 1994 AIA Design Award for excellence in architecture.