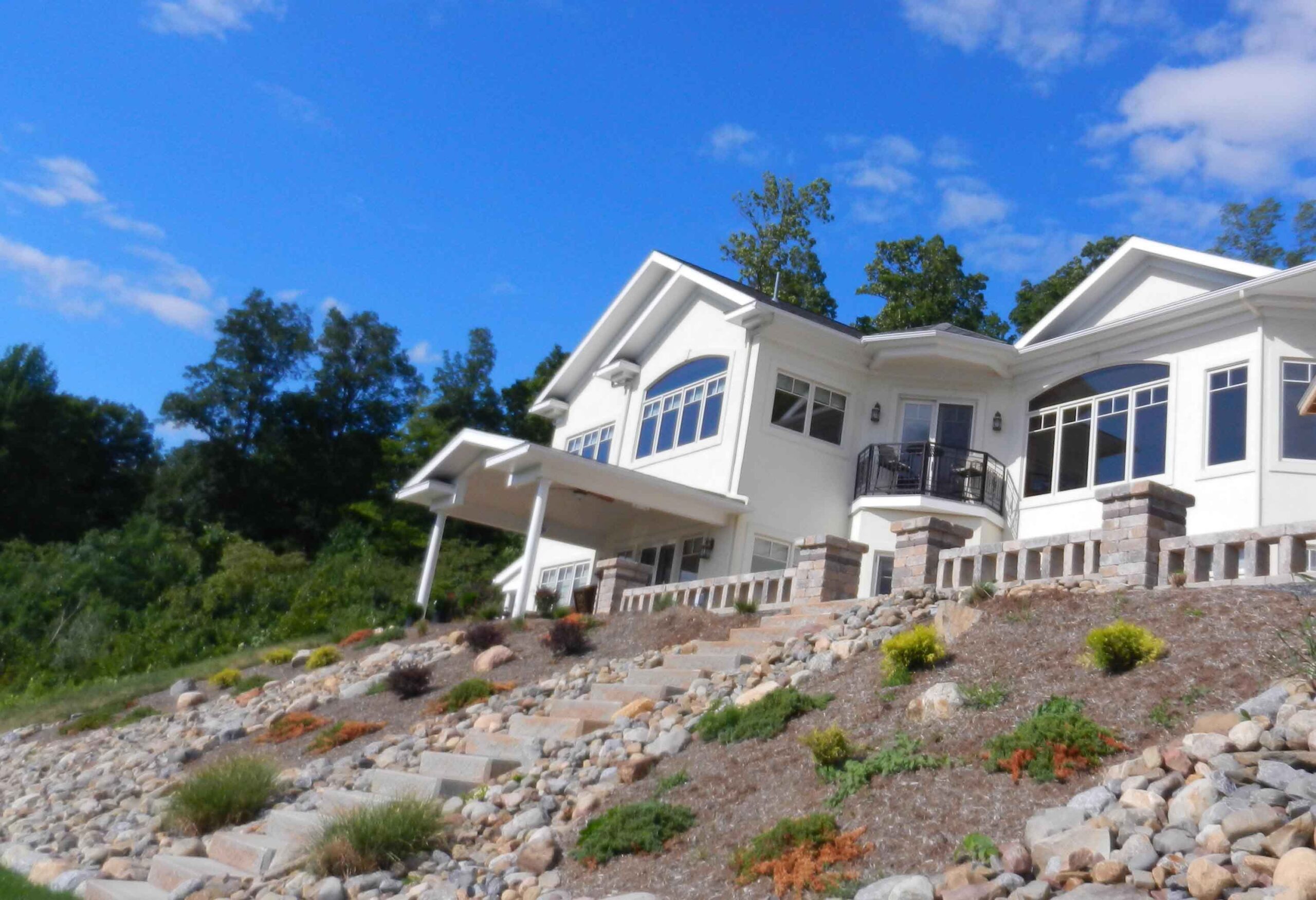 Keuka Lake Residence
Keuka Lake, New York
Built on the bluffs near Branchport New York overlooking Keuka Lake, this new custom designed home takes advantage of breathtaking lake views with its undulating exterior elevations folded into the floor plan.  With framed views that capture picturesque vistas of the lake and surrounding hillsides, the inside and outside environment has been successfully joined.  
The clients desired a "Finger Lakes" themed house that resonates a strong imagery inside and out reflecting the regions natural regional vernacular of architecture.
The home is nestled into a naturally developed steep hilltop site that is generous with both natural and man made landscape forms.
The home reflects the homeowners desire to create a dynamic living environment with a host of upscale features and a very unique floor plan that is flowing, yet inviting.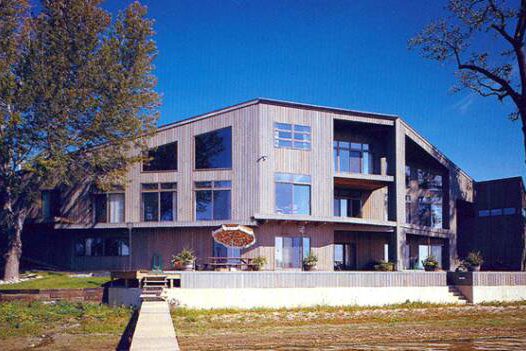 Livonia Residence
Livonia, New York
Situated on Conesus Lake, this contemporary 6,800 s.f. residence graciously accommodates the needs of the owner. Large window walls, wooden decks and terraced areas take advantage of the spectacular lakefront views. Throughout the project, durable, yet maintenance-free materials were specified and detailed. This and other uniquely designed residences are evidence of our close client working relationships.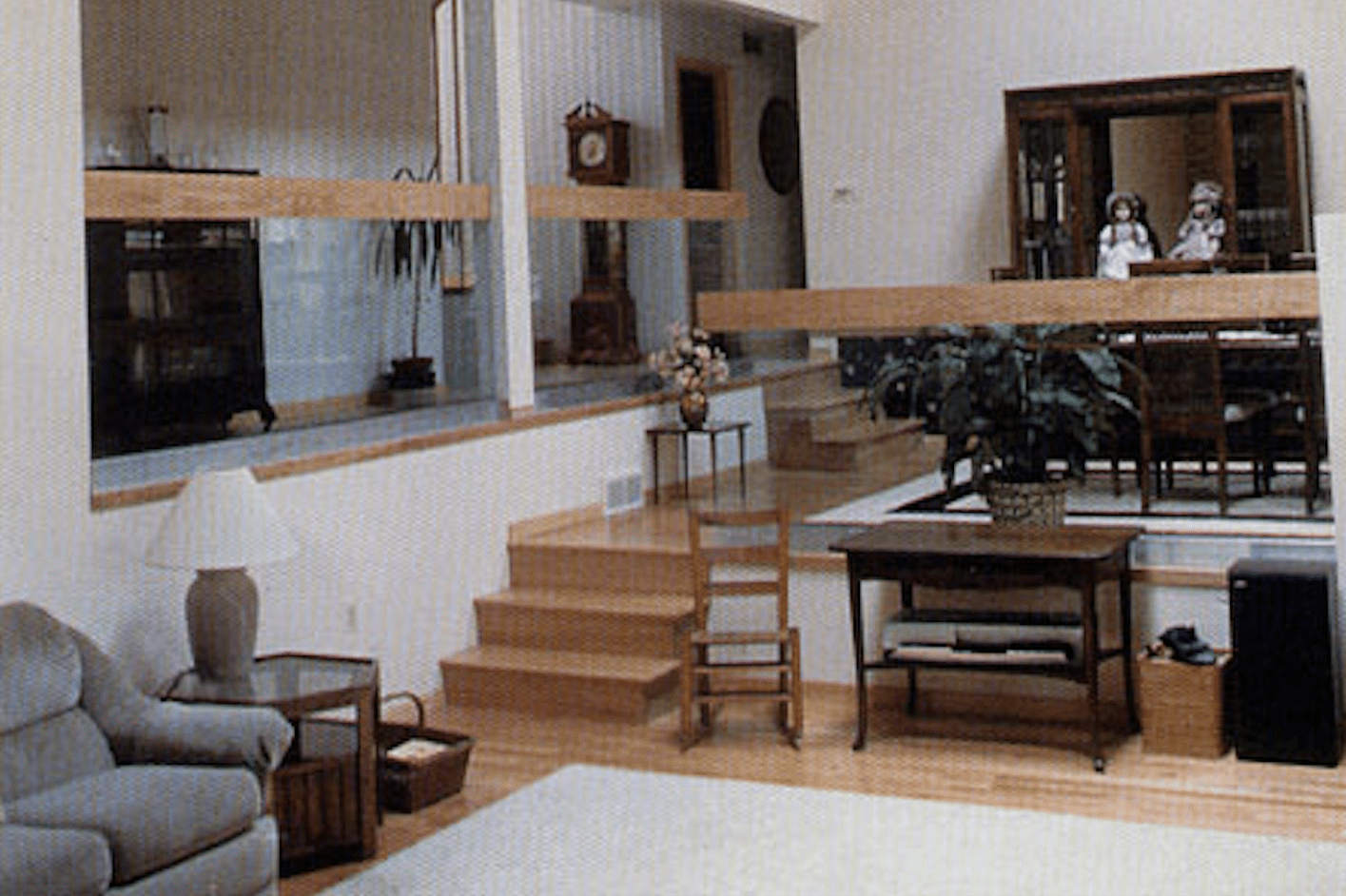 Webster Residence
Webster, New York
This executive residence reflects openness and shared spaces by framing interior views and creating theatrical effects in spatial development. Wherever possible, rooms were combined and artful relationships played on public and private spaces throughout the home, creating a lively living environment.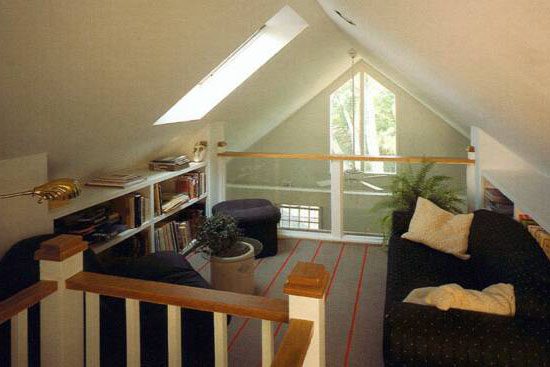 Loft Renovation
Rochester, New York
The openness and dramatic level changes created through the design and renovation of an underutilized attic space met and exceeded the goals set by the Owner. We creatively designed and developed the personalized living and working spaces.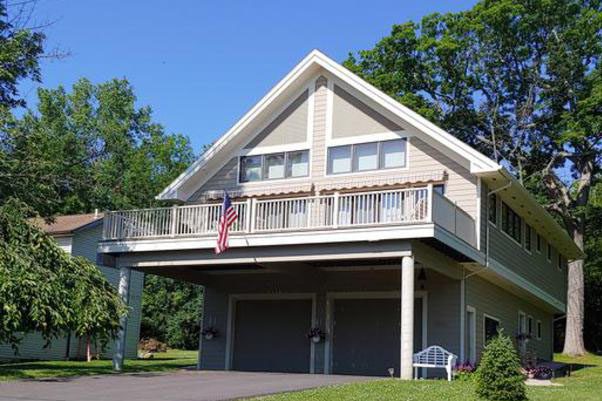 Conesus Lake Residence
Conesus Lake, New York
This new lake home on Conesus Lake, NY was designed with Boat House imagery in mind. Its bold roof lines, lake facing windows and prominent porch and piers provide the homeowners carefree living.