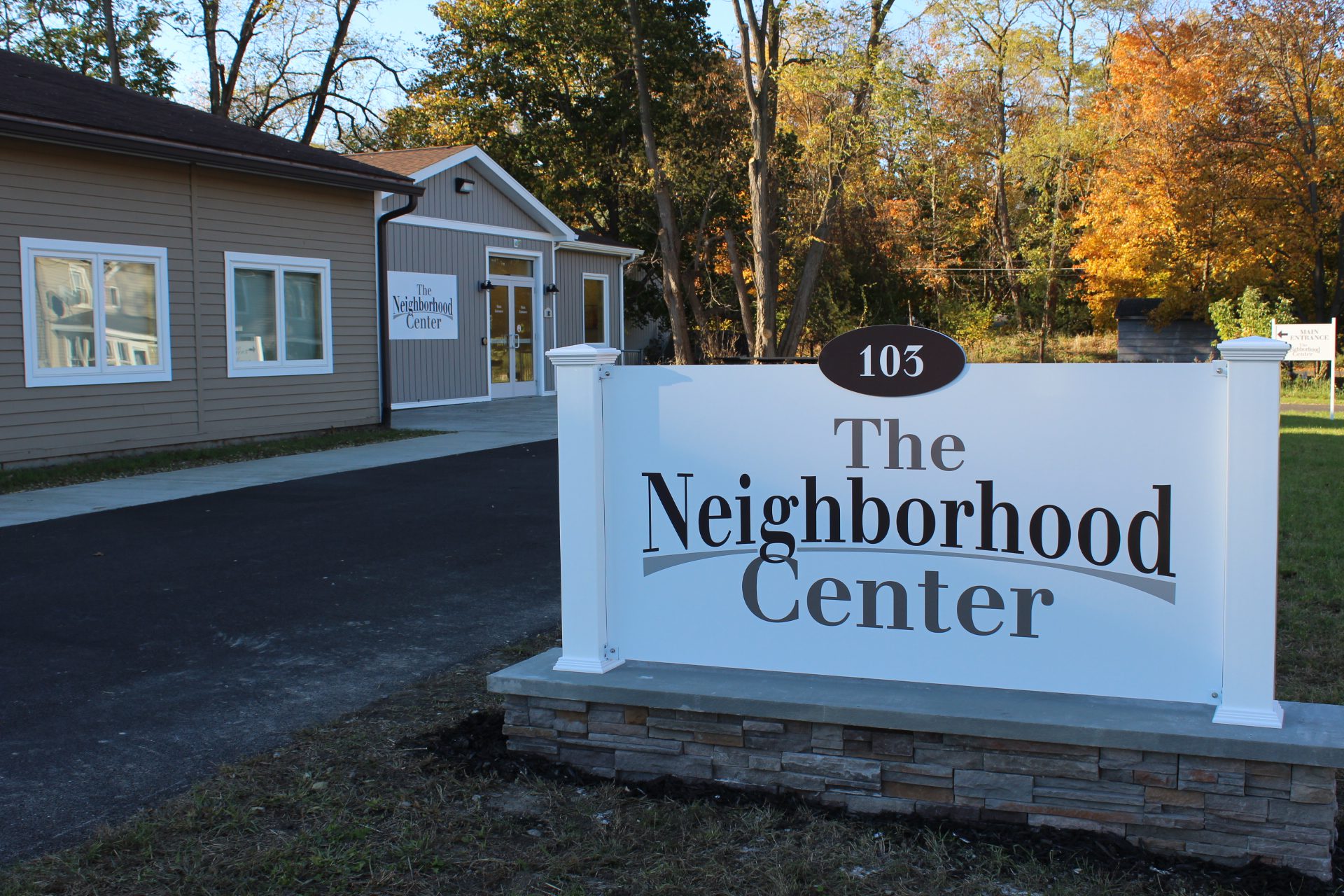 ARC of Schuyler Neighborhood Center
Watkins Glen, New York
This 9,800 s.f. renovation and new addition to the former Arc of Schuyler office building created a new Neighborhood Center and Day Hab for the persons with special needs in the greater Watkins Glen and Elmira area. Funded by DASNY, this project came in on budget and on time. It will serve the growing needs of the region for years to come.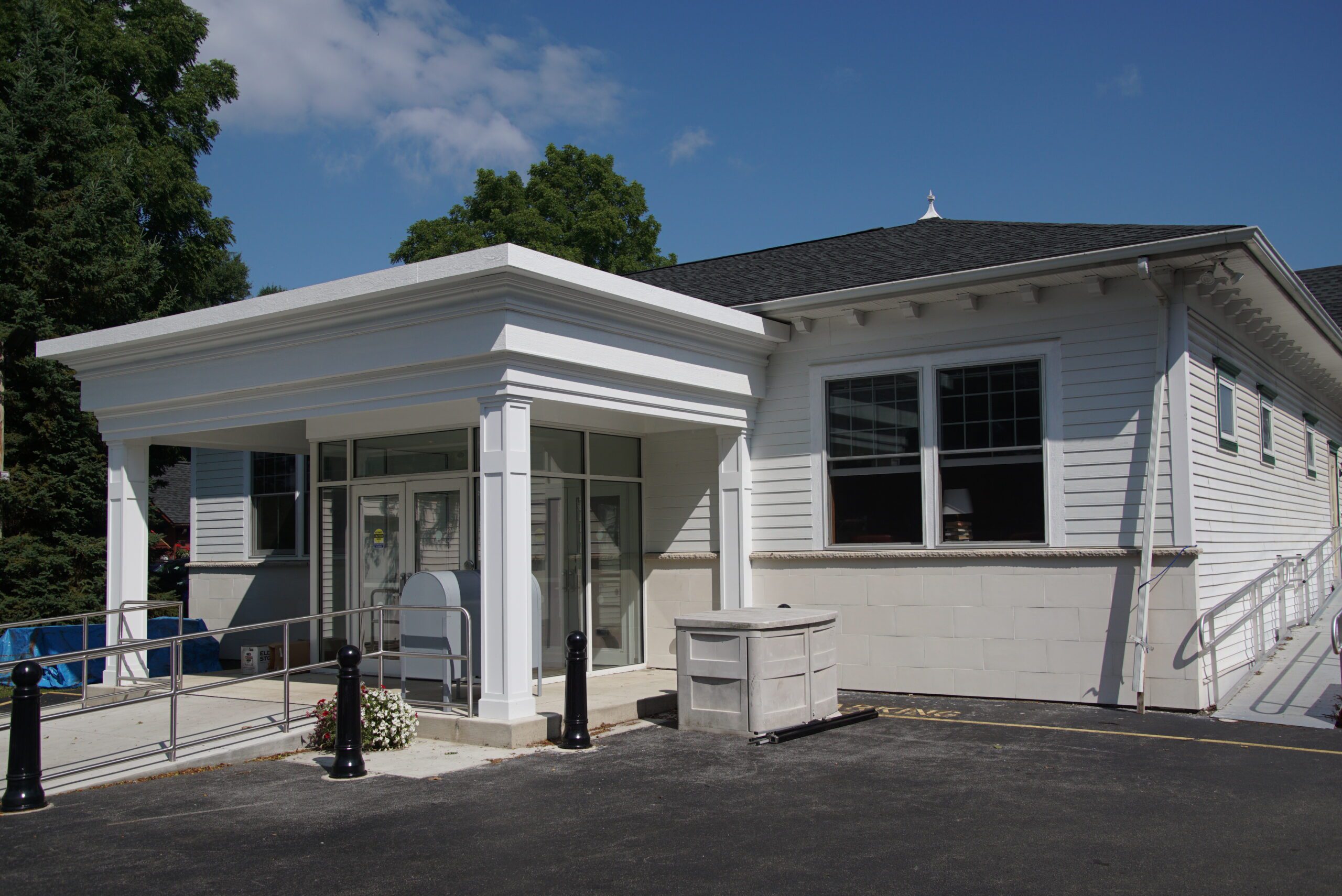 Stevens Memorial Community Library
Attica, New York
This renovation of the Stevens Memorial Community Library in Attica New York was conducted over a 2 year period. The Library was in need of planning and re-designing the overall space and re-designing the broken up floor plans into an efficient floor plan. Other considerations were for major mechanical / electrical/ and structural overhaul. The building also suffered from a badly needed face-lift for its prominent location in the Village. Our firm worked closely with the staff to achieve maximum results in efficiency and patron use. (Nominated for the Robert Macon Urban Design Award 2018).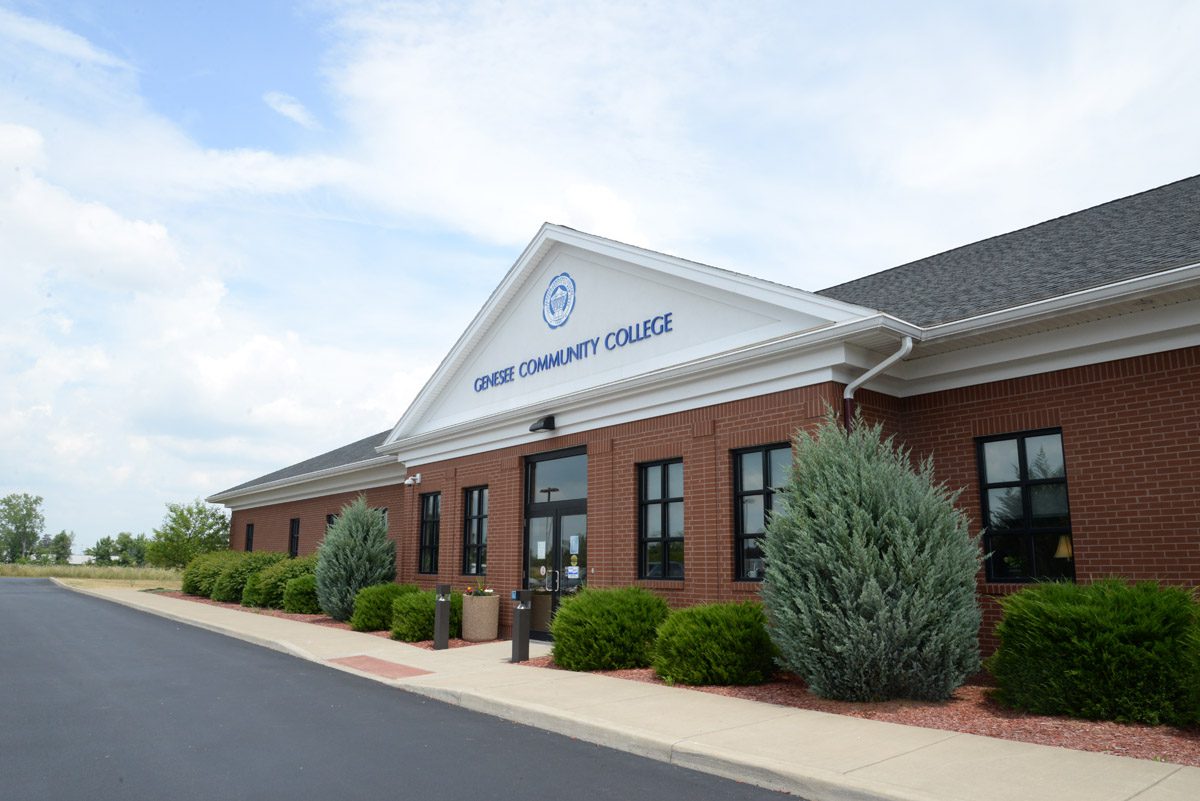 Genesee Community College
Lima, New York
This new campus center, located in Lima, NY exemplifies Genesee Community College's commitment to expand their educational programs in outlying communities and to offer complete balanced career options as well as a well rounded curriculum. The facility is "state of the art" in every sense offering advanced computer learning, a comprehensive science lab, distance learning, and smart board technology. Orientation of administration office spaces with student areas provides a casual and comfortable interaction setting.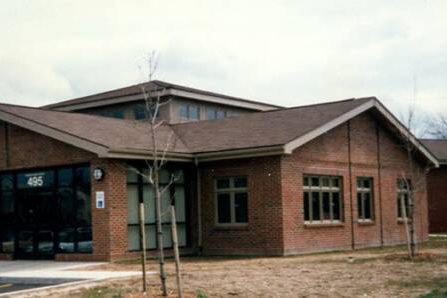 James T. Murphy Operation Center
Rochester Housing Authority, New York
This 14,000 s.f. Office and Garage Facility services the Eastside Administrative Offices and Maintenance Operations of the Rochester Housing Authority. 
Hilton Central School District
Roofing and Building Modification
We provide a wide range of services for schools and institutions which are planning capital improvement programs, renovations and additions to existing facilities. Initial services include feasibility studies, building programing, record drawings and building inventory and condition surveys. Program specific services include fire code analysis and recommendations, asbestos abatement, evaluation of roof conditions and energy conservation analysis. All projects receive complete documentation at all phases, from preliminary design through construction administration.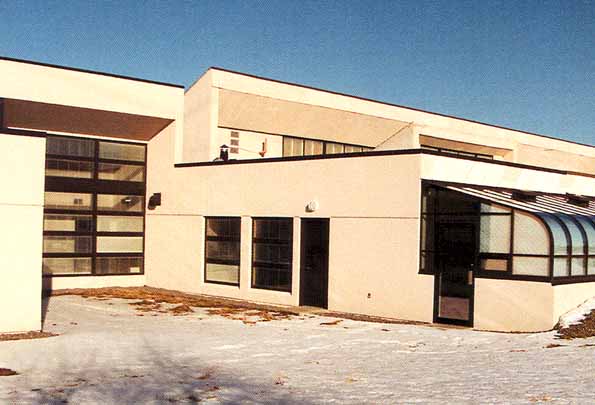 Corning Senior Center
Corning, New York
This dynamic addition to an existing senior facility allowed the center to expand their outreach programs by providing the needed space for recreation, conferences, crafts, and administration. The light interior and reinterpretation of a former solar design facility blends with the existing facilities context.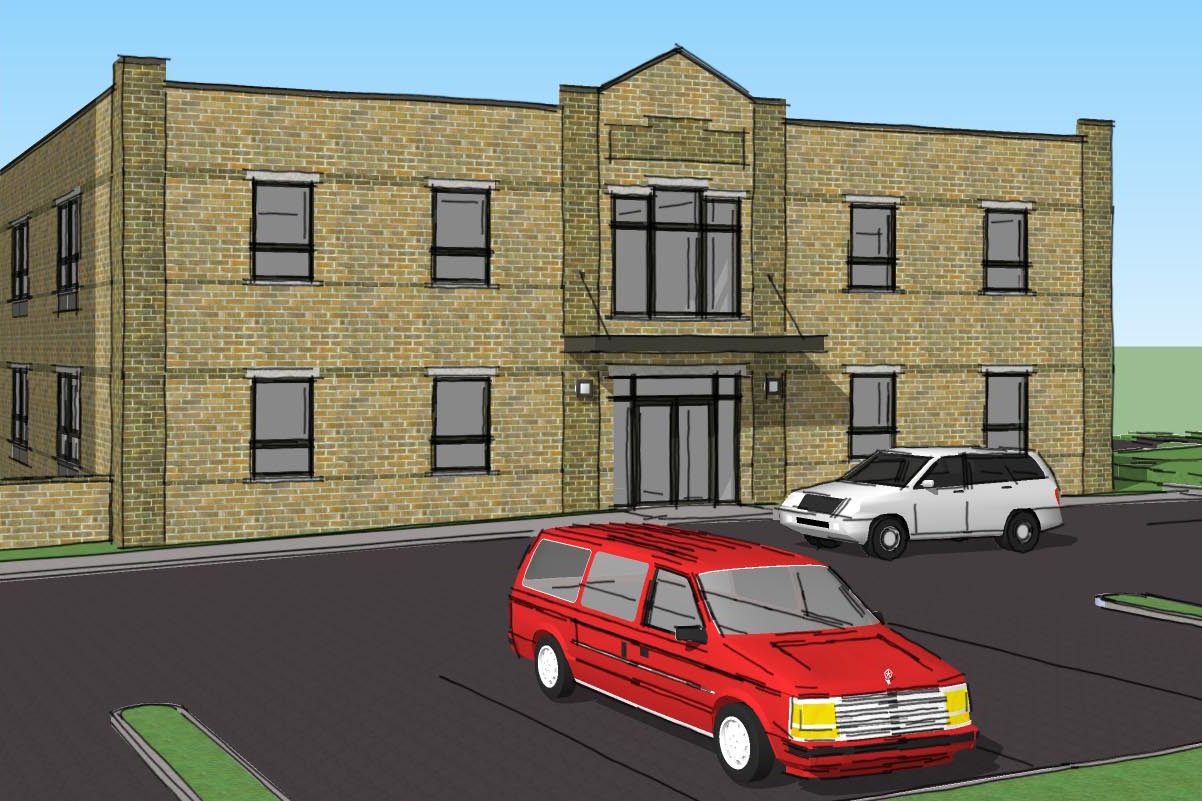 University Preparatory Charter School for Young Men
Rochester, New York
This 22,000 s.f. addition to one of Rochester New York's newest private Charter Schools exemplifies the vision of the school administration to add new classrooms, cafeteria, kitchen, classrooms, science labs and administrative offices.  Designed around a concise program and budget, this project achieves the goals for the school's program expansion needs.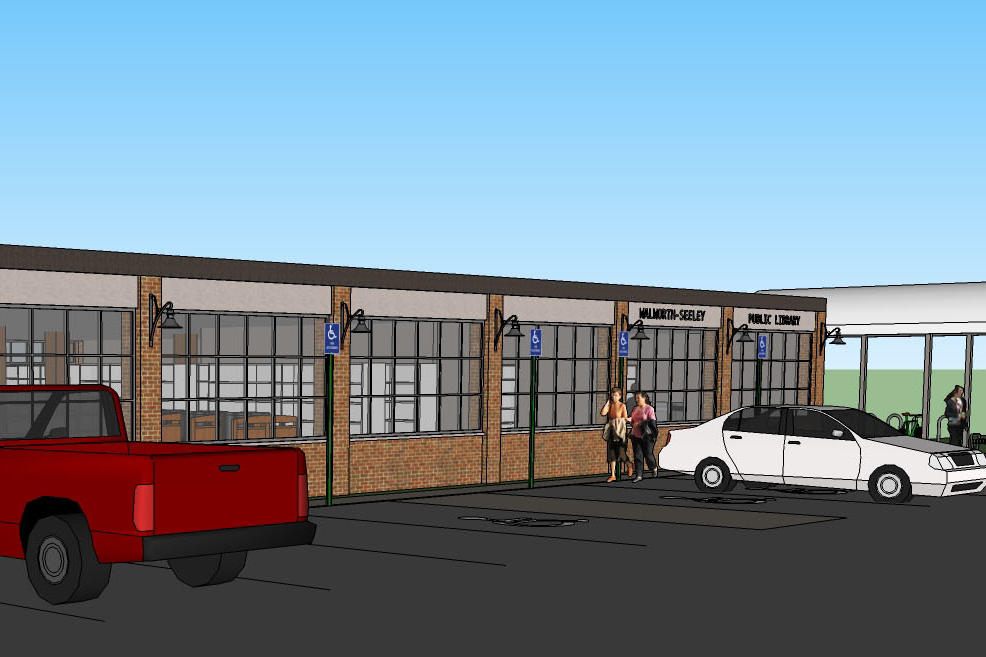 Community Library Proposal
Walworth, New York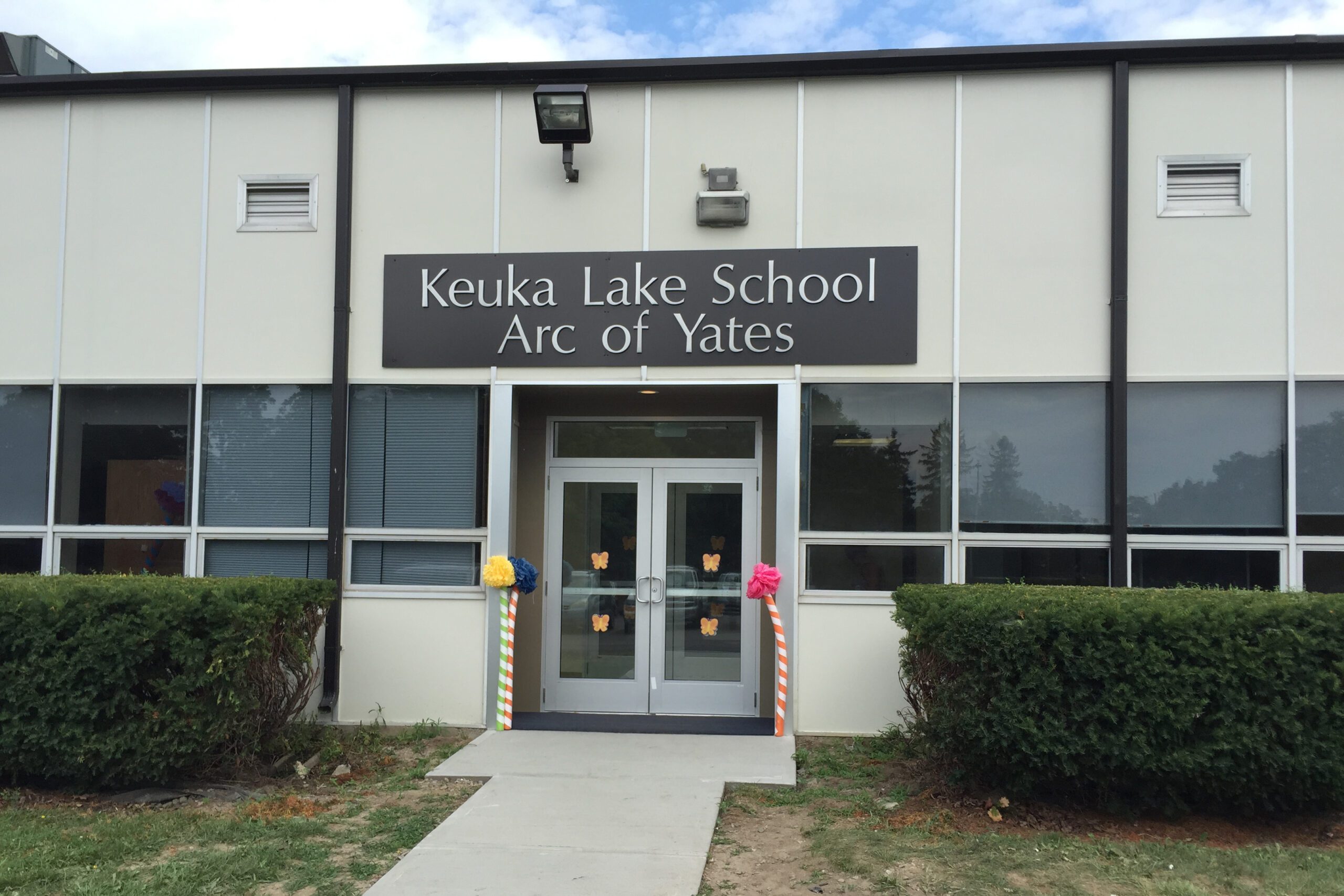 Keuka Lake School – Arc of Yates
Penn Yan, New York
New 8750 sq ft interior remodel for Keuka Lake Pre-Kindergaten School.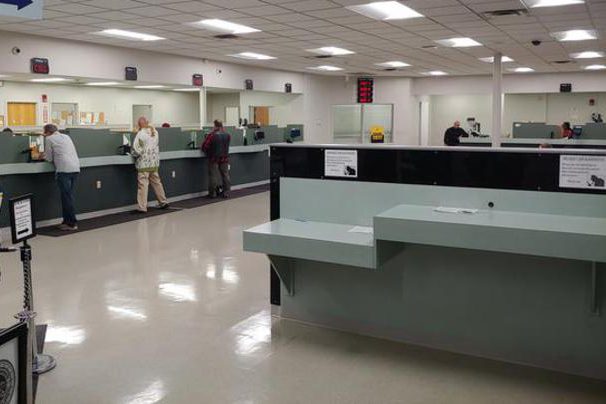 Department of Motor Vehicles
Irondequoit, New York
Restroom Facility
Greece, New York